September 12, 2015
Sarajevo, Bosnia & Herzegovina
Dear Dollary,
We've been to quite a few cities now where I've found myself saying "Wow.  This is beautiful.  You would never know that a major war tore this place apart X number of years ago…"1
Not the case with Sarajevo.
Granted the Siege of Sarajevo occurred not that long ago, but despite all of the rebuilding and repair that has taken place, you definitely see the city's scars.  And as you walk around the city, while it sounds strange and is hard to explain, you can actually feel it.  Sarajevo's tragic history is tattooed on its soul.
Despite the somber feeling you often get strolling the city streets or climbing its beautiful hills… this is still a great city with a lot of energy and you do get the impression that it has fought hard to put the past behind it.  To look towards a brighter future.
We had only four days here, but I'd love to have spent a week or more.  Such a great place.  As usual, RedheadRoamer.com will have our full play-by-play up soon, but in the meantime here are a few of my highlights.
We stayed in a traditional neighborhood about a kilometer from the old town.  I know, I know… it might not look like much from the outside, but inside was the nicest and most charming AirBNB we've had yet!
But the best thing about spending some time in Sarajevo is just to start anywhere in town, look up, and start walking:
Once at the top.. you will be rewarded with beautiful views in all directions.  Like these:
We spent our four days lazily enjoying the city, strolling old town, and taking in a few history tours.  Our last night we opted for one more hill-top stroll.  And boy were we rewarded:
In other cities we would have been surrounded by tourists at the top.  But for this view we were all alone: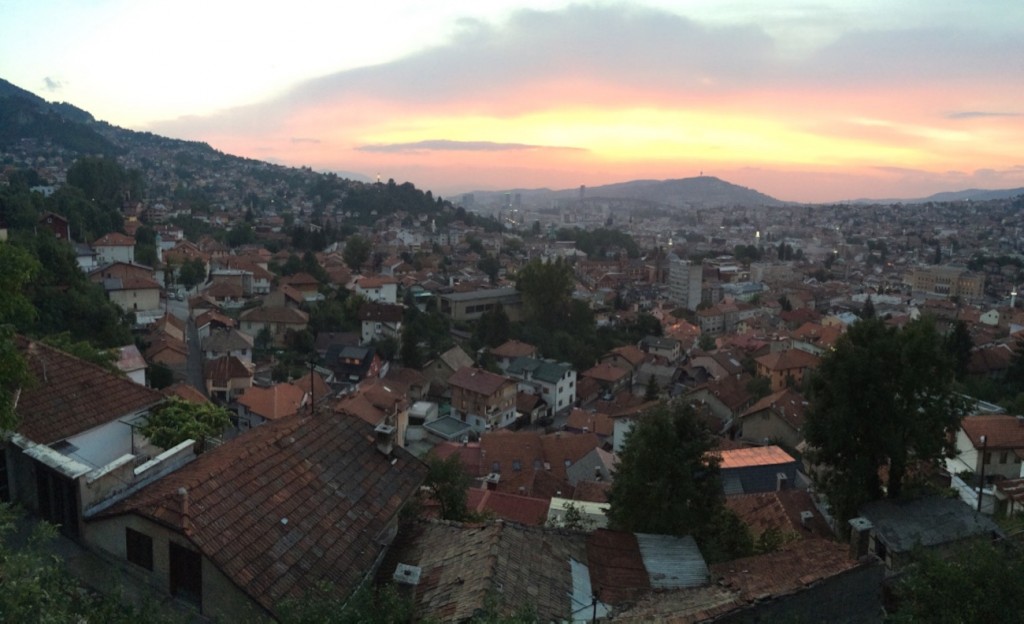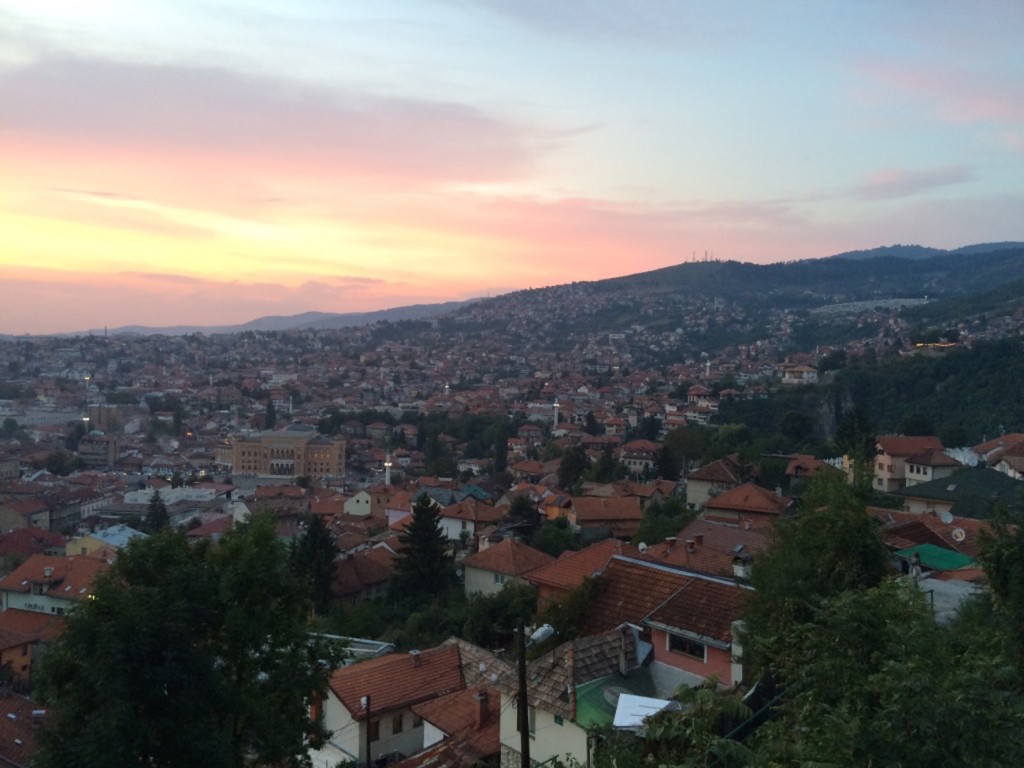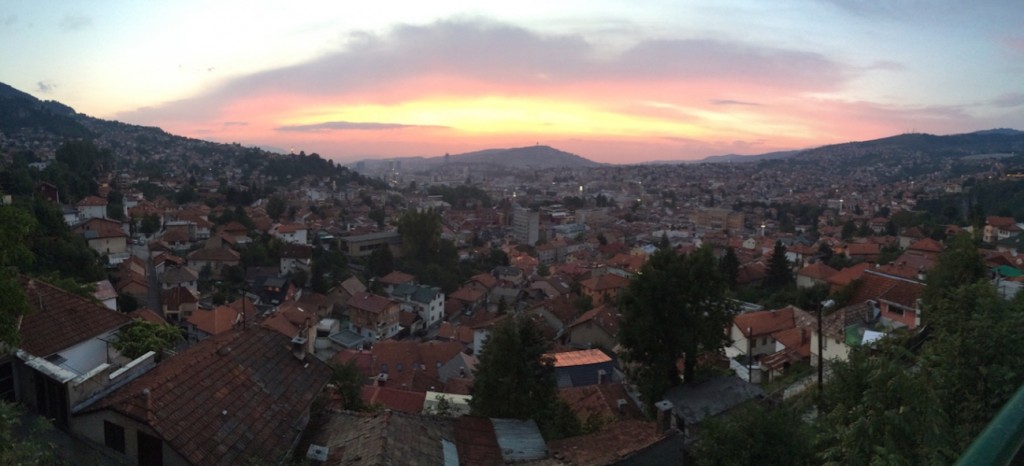 The view from the top reveals the mix of religions that call Sarajevo home.   Synagogues, Orthodox and Catholic churches, and Mosque minarets line the skyline.  We stayed a while and relaxed as the evening call to prayer filled the air:
Such an amazing view.  Almost peaceful enough to make one forget what happened here.
Almost…
Thanks for reading,
Christopher
---
i.e. Tokyo, St. Petersburg, Warsaw, etc… ↩