So you may or may not have read/heard a few months ago that video game maker Activision (ticker ATVI) is paying almost $6 billion-with-a-B to aquire King Digital.  You know… the company that makes that Candy Crush game.  Yeah, that one your wife is always playing on the train with her down time: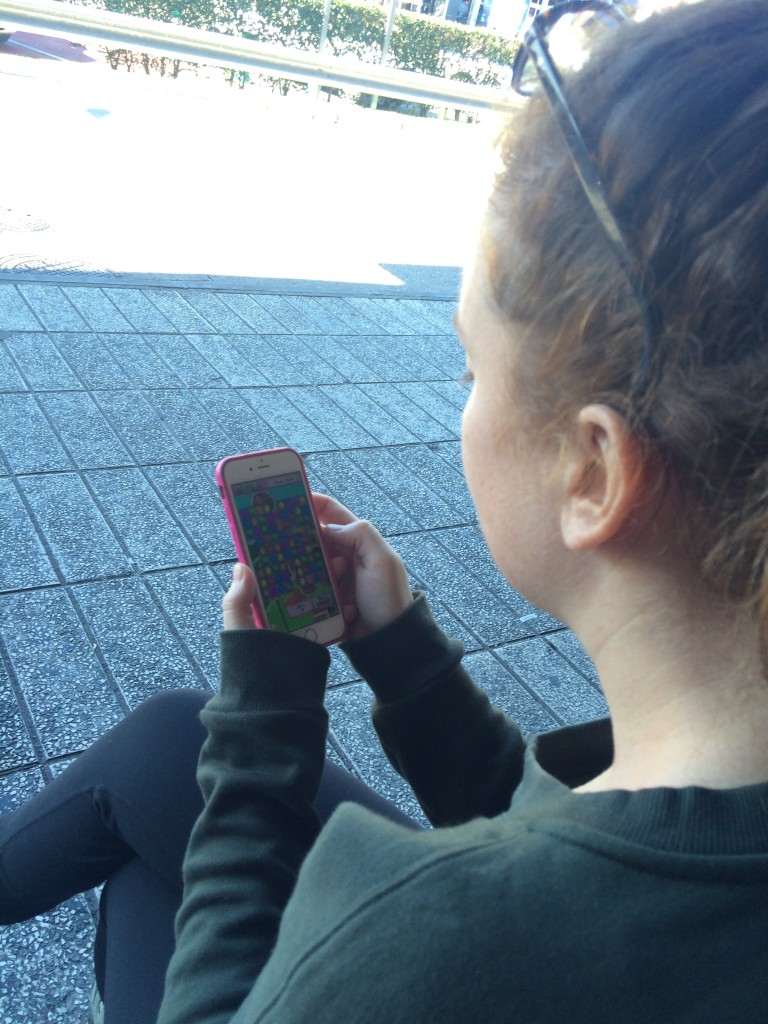 Anyway.  Let's talk about that briefly.  $6 billion.  For a phone app game.  Are you kidding me?
When the news broke I couldn't believe it.  And after seeing the new Star Wars film1 I still can't believe it and wanted to rant about it briefly.  To put that $6B in perspective, Disney paid around $4 billion for LucasFilm which includes the StarWars franchise.  All of it.
So.  I am pretty sure that in 10 or 20 years we are going to look back at that $5.9 billion deal for King Digital and say 1) that it was really really 2 stupid and 2) that we were clearly in the middle of some new type of silicon valley internet-social-media-gaming-whatever related bubble.  You know.  How these little startups with 8 employees that wear hoodies to work, sit on bouncy balls, and have a ping pong break whenever they want are valued at more than good old fashioned 'Murica companies like Coca-Cola, Walmart, Ford, etc.
So just for fun, here's a few other entire companies that you could buy for $5.9 billion (market cap in parenthesis).  So tell me in 20 years which you'd rather own.  King Digital i.e. Candy Crush or:
Domino's Pizza ($5.7B)
AMC Network ($5.6B)
Dick's Sporting Goods ($5.3B)
Pilgrim's Pride ($5.1B)
Six Flags Entertainment ($4.8B)
Chesapeake Energy ($4.7B)
Panera Bread ($4.4B)
Avis/Budget Group ($4.2B)   <<– the ticker is CAR.  How cool is that?
Dunkin Brands Group ($3.9B)
Columbia Sportswear Company ($3.8B)
Buffalo Wild Wings ($2.9B)
Kate Spade & Co ($2.7B)
IMAX Corporation ($2.7B)
Sears Holding Co ($2.6B)   <<– ok… I'd probably rather buy Candy Crush
Wendy's Co ($2.6B)
Papa John's Intl. ($2.2B)  <<- just the garlic sauce should be worth more than Candy Crush!
The New York Times Co. ($2.1B)
Tootsie Roll Industries Inc. ($1.9B)
US Steel ($1.6B)
Right?
Ok, enough of my little rant.  Just had to get that off my chest.  I guess the moral of the story is that for $6B… Star Wars > Candy Crush.  Obviously:
Thanks for reading,
Christopher
Subscribe:
To subscribe to our email updates, please click here.
The BackpackInvesting.com & BGIP Disclaimer
All market commentary and any other financial references featured on BackpackInvesting.com represent the opinion of the author and are not be construed as investment or trading advice.  Such articles and commentary are not meant to be a solicitation or recommendation to buy, sell, or hold any securities mentioned.  In the event that the author has an interest in any security, currency, or other financial instrument or product mentioned, that position will be disclosed at the time of writing, both for the accounts of Brentwood Global Investment Partners, LP ("BGIP") and for the author's personal accounts.