Ok, I know I said I'd stop using the A word when talking about every city we see.
So Tallinn, Estonia is [click this link].
It is one of the oldest capitals in Europe, and is absolutely stunning, which comes across in two seconds if you are standing in one of the beautiful Old Town squares: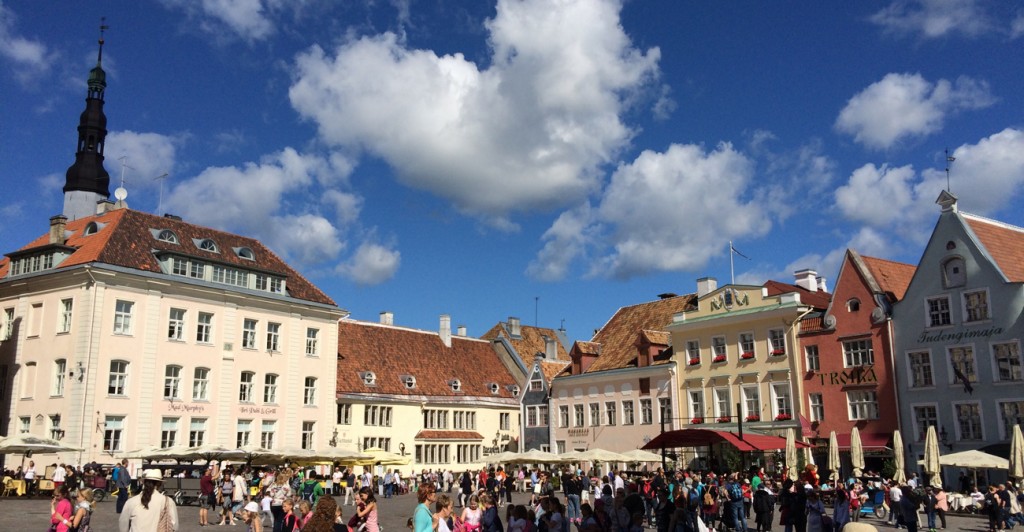 Get off the main square even a few streets and you'll avoid a lot of the cruise ship crowds.  Sometimes having the entire beautiful, charming, medieval street to yourself:
Note:  trying out a new little web trick.  Click the first picture, then a player thing should pop up.  Use the left/right arrows or swipe to browse them.  When done, click the little "x" in the upper left to get back to this page. 1
Right? 2
Addressing the business side of our trip.
Or so I was led to believe.  Because Lauren found a trendy department store place on the edge of old town and convinced me that we should take a look.  "Market research" she called it.
Well.  This is what market research looks like: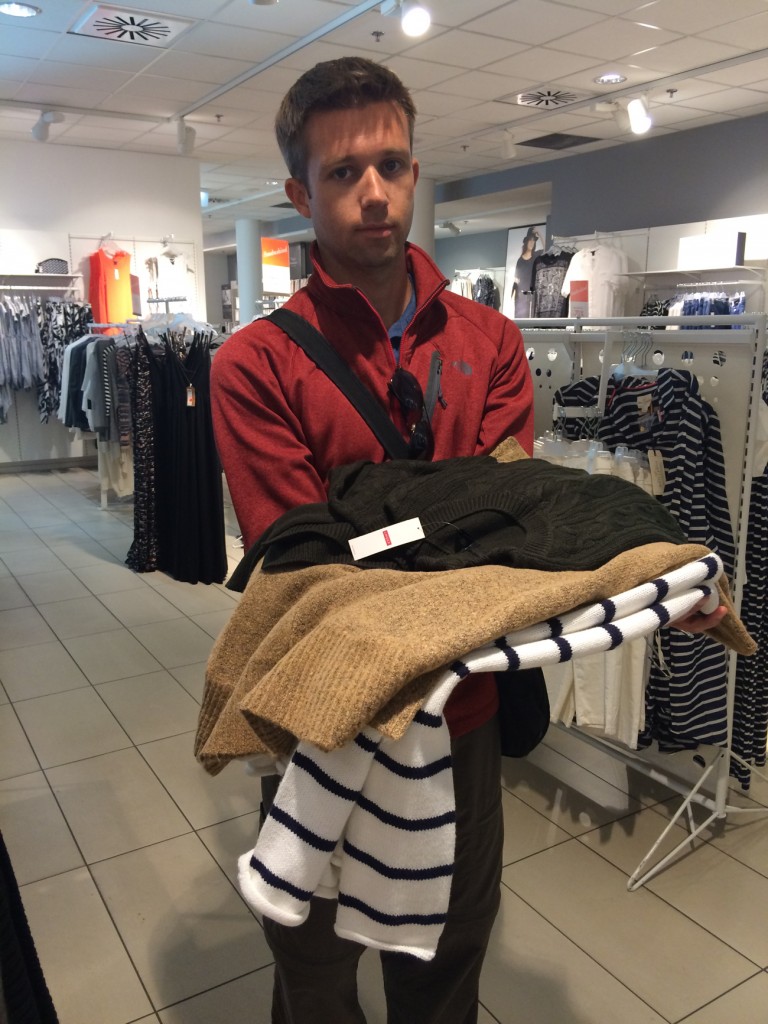 Yep.  I hold the stuff; she tries it on.3
Then she told me this "sweater" was very trendy: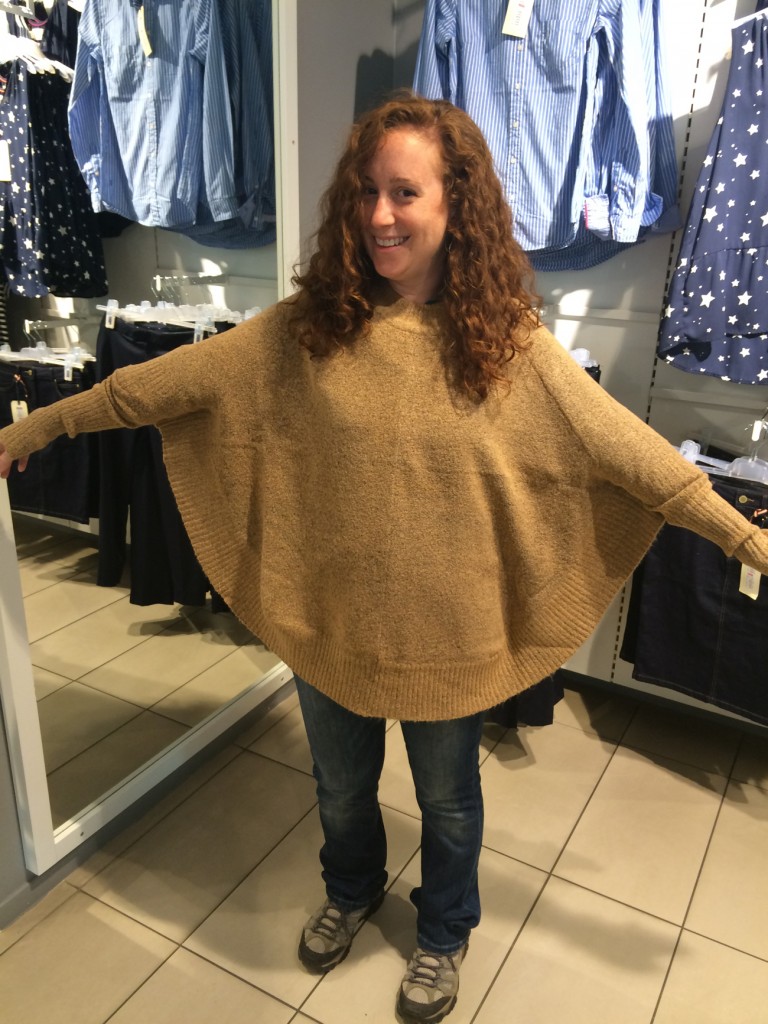 …And I told her she looked like a flying squirrel. 4
But it's not just Old Town.
I took a little three hour adventure outside of Old Town this morning to do laundry.5  And I ended up in a sort of business district.  Which was also awesome:
Clean, shiny, new.  With well dressed ladies and gents everywhere.6
So Tallinn is a pretty amazing capital all around – it's not just the awesome old town.  I'll eventually do a full "country profile" post,7 but at a glance we are very impressed with the country.  Some quick facts for those interested:8
about 400,000 of Estonia's 1.3 million citizens call Tallinn home
The population is about 70% Estonian, 25% Russian, at least 2 American tourists9, and the rest a mix;
Interestingly, in Tallinn about 50% cite Estonian as their first language and the other 50% Russian.  There are some interesting political issues at play.  I'll save that for a future post.
Estonia is about the size of New Hampshire and Vermont combined;
Joined the EU and NATO in 2004;
Adopted the Euro currency in 2011;
GDP = $35 billion
GDP per capita = $27,000
Budget surplus/(deficit) = -0.2%10
Debt to GDP = 9.9% 11
So that's it for now.
Thanks for reading,
Sherpa (& Flying Squirrel)