Ok, I realize I have to quit beginning all of these posts with wow [insert city] is amazing or I'll just be the blogger who cried "amazing."
But.
Finland is amazing!
Once again it helped to go in with absolutely zero planning or expectations.  So that we only have random over-stereotyped assumptions.
Because Helsinki is, of course, not just charming little islands with authentic looking coastal structures and seagulls:
…or lots of amazingly fresh salmon at ever turn:
…or cold smoked reindeer meat for sale:
Nope.  Helsinki is stunning views everywhere you turn.  Like this:
And.
There are amazingly cool cafés and bärs1 tucked away on every side street and even in the middle of the markets: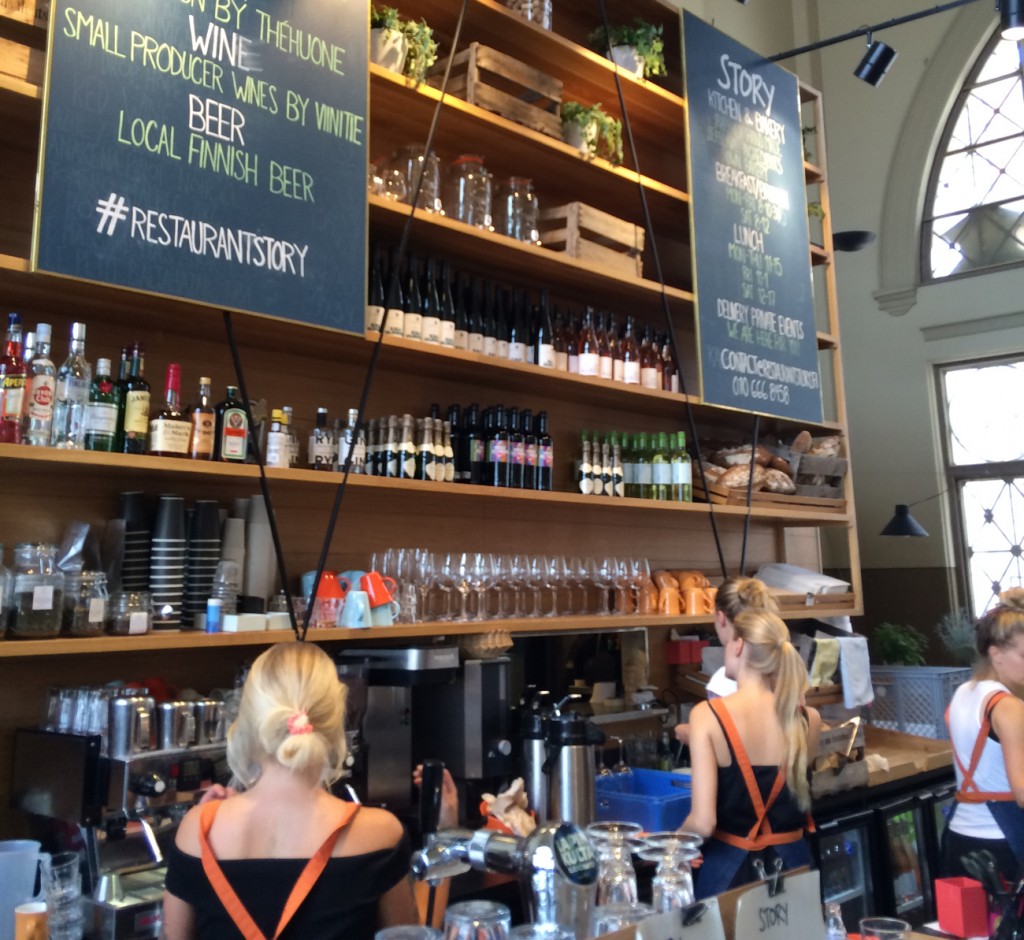 And, yes.  91.4% of all random cafes in Helsinki are
1) artsy-classy-trendy,
2) kinda expensive, and
3) staffed by tall blonde people.2
…but wow Helsinki is just a beautiful, pleasant, welcoming place to walk around.  Where you will see random scenes like this: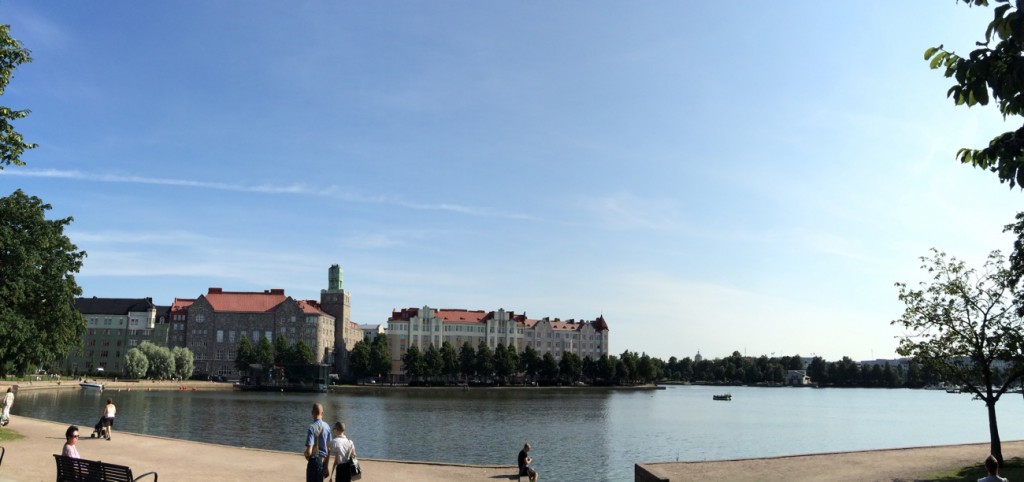 and this: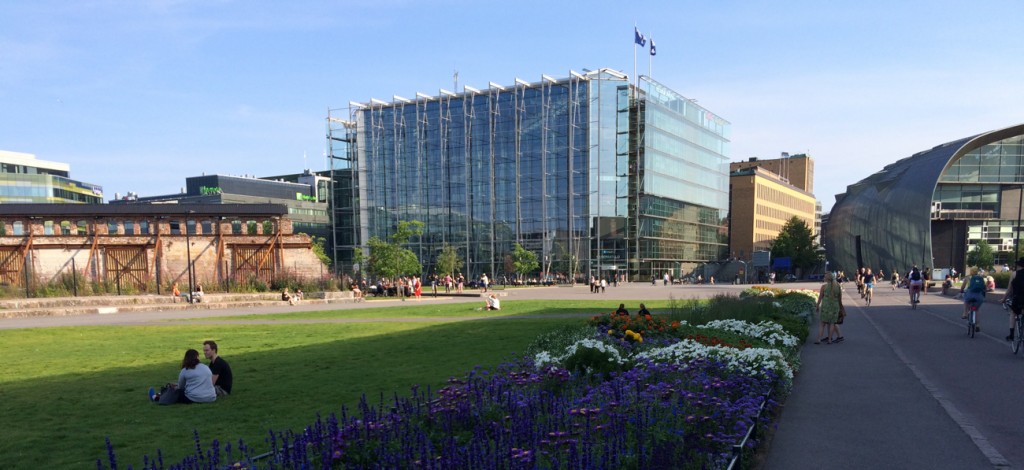 and finally this: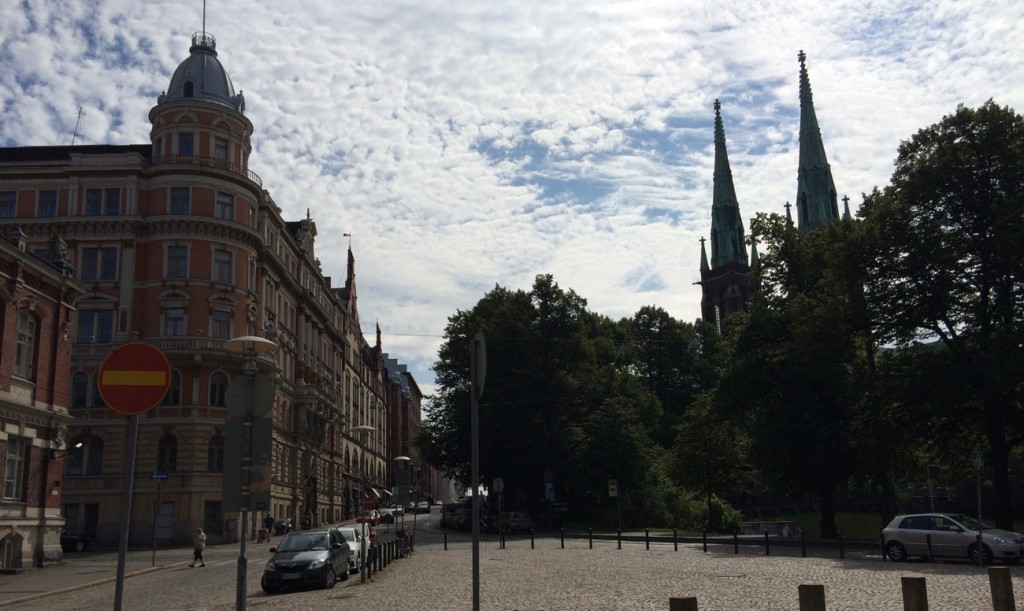 Just beautiful.
Oh, and everyone here is uber-hip and trendy.  Even this Finnish-hipster cat in a window that Lauren happened upon: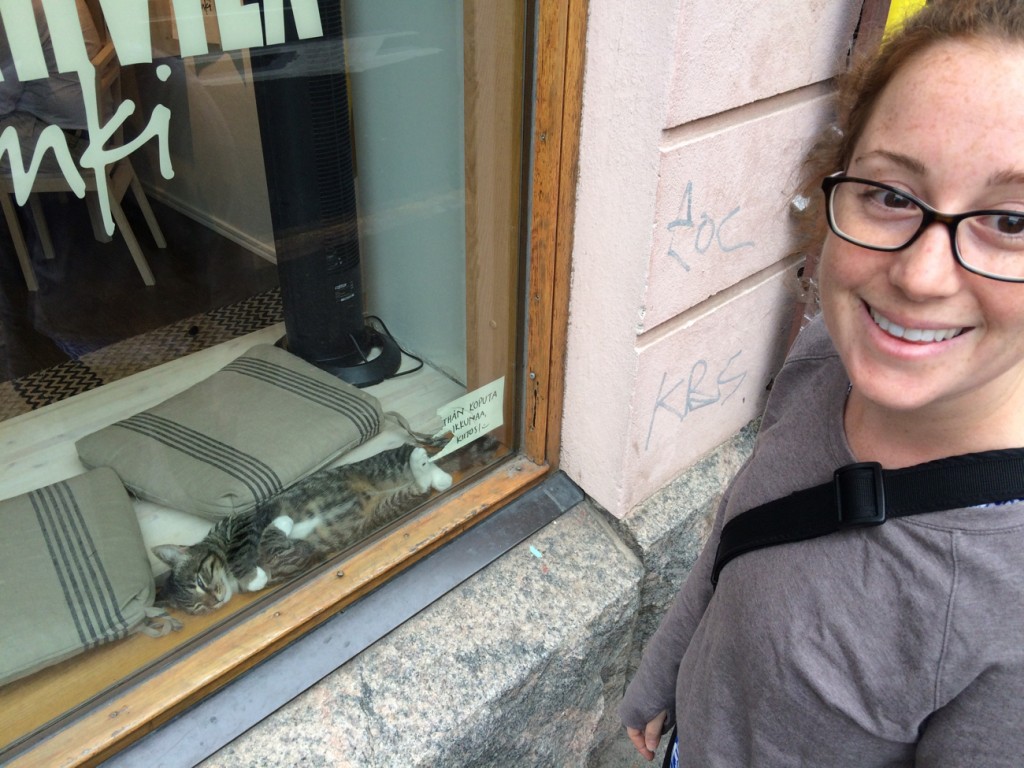 Right?3
On to business for a quick second.
I've done several of these Dear Dollary posts lately.  And I like writing these as a travel journal.  But when I am working on these… I am obviously not researching or writing the other investment-economic posts.  But they are coming soon!
I have had a few questions of when I'll post more country-specific research.4  Well I am getting around to those.  A few are even in draft form and just need a good fact check.  But before I can clean those up, I do want/need to complete one more in my series of currency/FX posts.
Because the trend in the US Dollar now 5 is really really 6 important to just about every market there is.  So hopefully trust me when I say I'm only sidetracked because this US Dollar strength stuff is very important.
Back to random travel-journal-ing.
With that little bit of business out of the way, where was I?
Oh yeah.  Go to Finland.  'Cause Helsinki is awesome.
In case those cool pics above were not enough to convince you… here's a random obligatory picture I took of a beautiful Finnish house with flower boxes and cool nautical themed stuff:
So.  After only two short nights in Finland, tomorrow morning we leave via ferry for Estonia.  Which is too bad; we definitely wish we had a few more days here.
Because we are not quite Finnish'd with Helsinki.7
Thanks for reading,
Chrisvenfer (& Läurjen)
The BackpackInvesting.com & BGIP Disclaimer


Market commentary and any other financial references represent the opinion of the author and are not be construed as investment or trading advice and is not meant to be a solicitation or recommendation to buy, sell, or hold any securities mentioned. In the event that the author has an interest in any security mentioned, that position will be disclosed at the time of writing.
The Archive of Dear Dollary posts can be found here.