Moscow, Russia
August 7, 2015
So I wasn't exactly sure what to expect of Moscow.  Since we are moving every few days… we do not always have time to research our destination ahead of time.1  But I think that generally speaking my expectation was for drab, concrete, Soviet-era buildings.  Like these: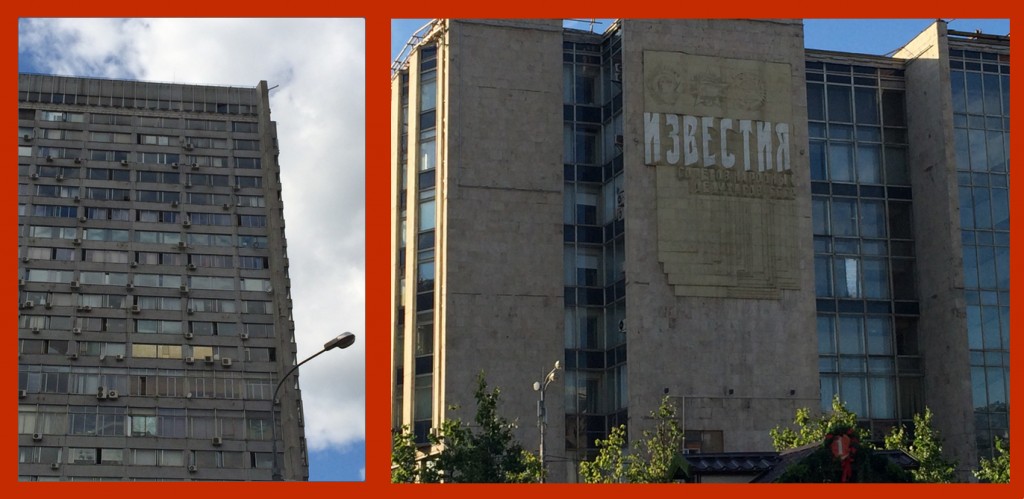 And of course I expected to see Candy Land  St. Basil's Cathedral 2 located in Red Square: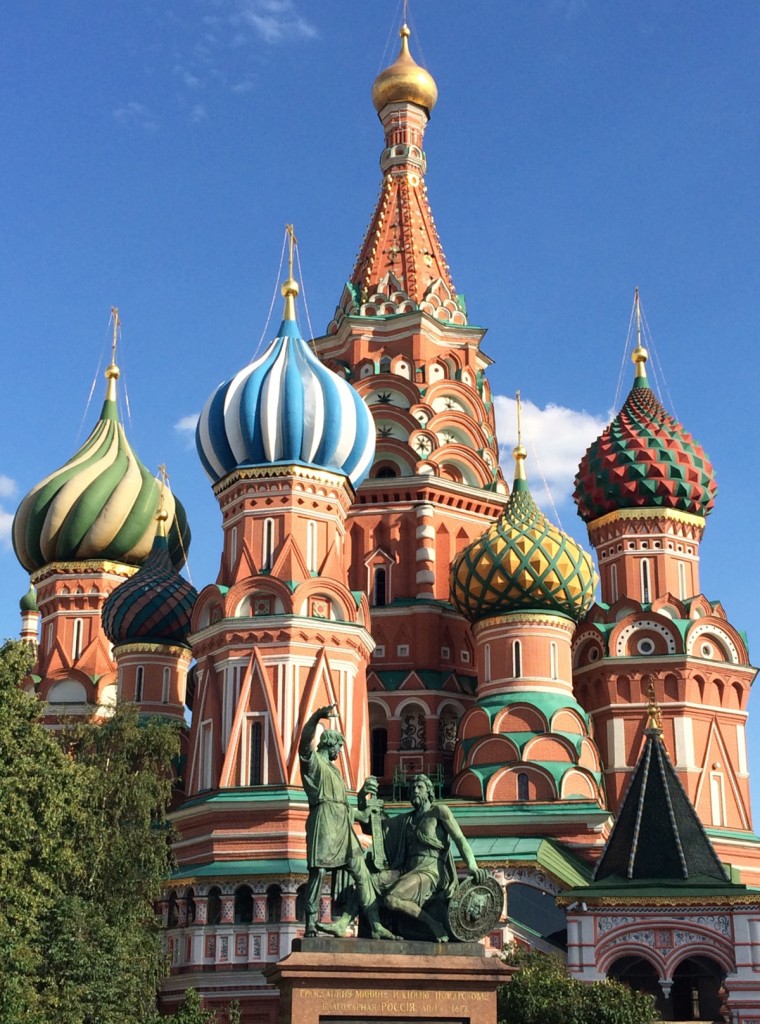 But I thought maybe that would be it.3  So I had very low expectations for the visual-tourist walking around that we like to do so much.
However.  Was I ever неправильно ! 4
This is a gorgeous city!  We've had sooo much fun walking around and checking out the beautiful architecture.5  Great little gems like this:
… and this:
…and this:
…and this:
… and this:
and this:
…and lastly this one:
Even the subways were amazingly ornate and grand:67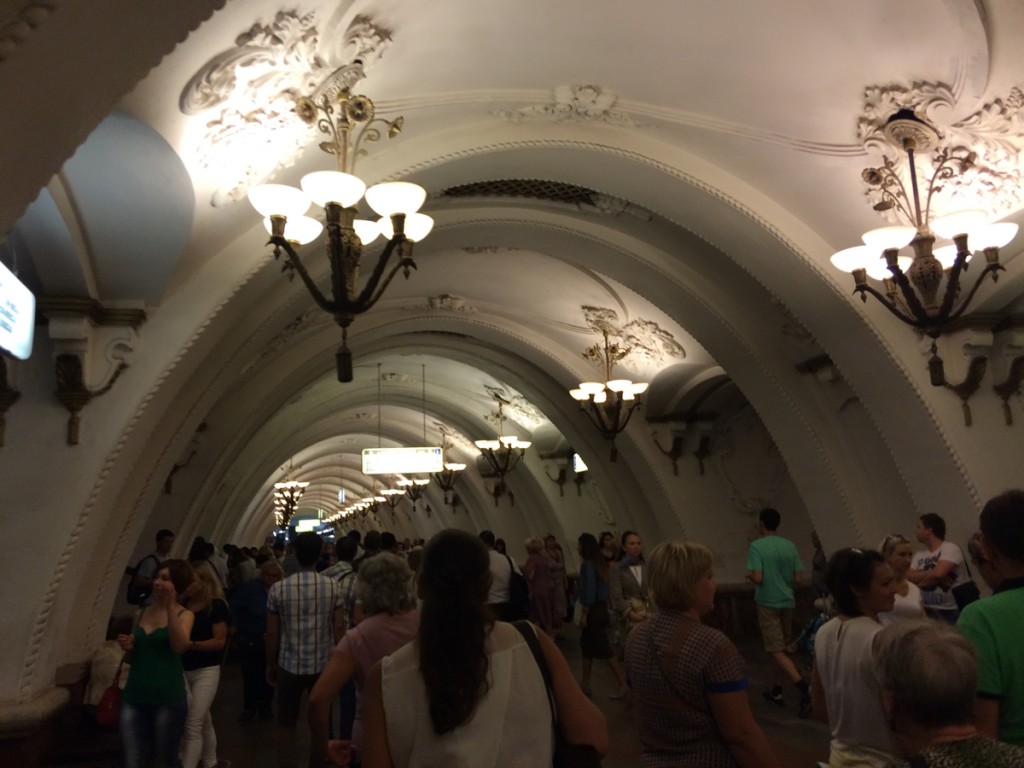 So as we were walking around, after the first six hours or so Lauren agreed that the city reminded us more of Paris than of any cold, concrete, Soviet-era stereotype that we had in mind.
Very impressed.
Mosc-wow, Russia.
Mosc-wow.8
Thanks for reading,
Christopher